Letters and Sounds for Home and School – Daily Lessons
https://www.youtube.com/channel/UCP_FbjYUP_UtldV2K_-niWw/featured?disable_polymer=1
These daily phonics lessons have just launched this week on YouTube. During the summer term, you will be able to access for your child a daily phonics lesson by clicking on Letters and Sounds for home and school. There are three sets of daily lessons to choose from and we suggest your child starts with one set of lessons most suitable to their year group and reading ability.
These daily phonics lessons are available for children in Reception and Year 1, however, these lessons may also benefit some children in Year 2. They are linked to the phases in which your child learns the letters and sounds in school. As a rough guide, during the summer term, most children in Reception will be learning the Phase 3 and 4 sounds and most children in Year 1 will be learning the Phase 5 sounds, though there will be children who need to recap Phase 2 so lessons are provided for this phase as well.
If you're not sure which lessons your child should watch or your child finds the lessons too difficult, then your child's teacher should be able to recommend which lessons are the most appropriate for your child.
Phonics Play
https://www.phonicsplay.co.uk/
This fantastic website has lots of information, fun games and printable resources for each of the Letters and Sounds phonic phases. Children can use flashcards to identify sounds and tricky words, as well as play games which teach them to develop their blending skills. Access across the whole website is totally free at this time with the username: March20 and the password: home.
Phonics Play Comics
https://phonicsplaycomics.co.uk/
Phonics Play comics are decodable comics featuring familiar characters from Phonics Play along with some new friends. They are short, simple, silly comics that can be viewed on screen or printed out. They aim to provide opportunities for children to rehearse the sounds and skills they have been learning.
Letters and Sounds website
http://www.letters-and-sounds.com/
This free website provides online games and printable resources for all phases of phonics learning, including up to Phase 6 (Year 2), which focusses more on spellings, tense and adding suffixes to words. It also explains each phonics phase for parents.
ICT Games – Literacy section
https://www.ictgames.com/mobilePage/literacy.html
This wonderful website has a great selection of games that link well with games in Letters and Sounds and it is all free to access. We cannot recommend it highly enough!
BBC English – scroll down page for phonics games
https://www.bbc.co.uk/bitesize/subjects/zgkw2hv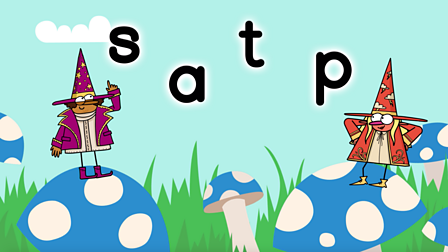 Mr Thorne Does Phonics
https://www.youtube.com/channel/UC7sW4j8p7k9D_qRRMUsGqyw Mr Thorne is a primary school teacher who produces phonics video teaching children new sounds and how to blend them. He also has flashcard videos on this channel, and explains how each sound should be pronounced.
Teach Your Monster to Read
https://www.teachyourmonstertoread.com/
This great website is free to access on a computer and covers all phases of the Letters and Sounds phonics programme. It allows children to play fun games where they learn new sounds and practise their reading, blending and understanding skills to progress. You do need to sign up and create an account to play but this is totally free to do.
Other Useful Phonics Links:
Cbeebie Alphablocks – https://www.bbc.co.uk/cbeebies/shows/alphablocks
Monster Phonics – https://monsterphonics.com/