Welcome to Year 5
Mrs Davidson – Teacher
Mrs S Harrison – Teaching Assistant
Mrs D Willoughby – Teaching Assistant
Support for Home Schooling
While times are strange and we are not all together at school, work will be set on Spelling Shed,  TT Rockstars, and on the  I Am Learning website.
Please go to these sites and complete the work I set for you especially the English and Maths assignments aimed at your year group. I have put some Science on I am Learning as well so if you want to try this too that's great!
I check these online tasks frequently and will message you once a week to give you feedback on your work using the I Am Learning message feature. You can respond to my messages, ask me about anything you need help with, ask for ideas for other tasks if you want to do extra work or simply have a chat. I check my messages daily if you want to get in touch in between.
Spelling – Please remember to practise the Common Exception Words on Spooky Spellings as well as the lists on Spelling Shed.
Additional tasks  and other suggestions: (optional)
Writing – google the free talk for writing home-school booklets – If you write a story be sure to type it up and send to office@thorpeprimary.co.uk. who will forward it to me.
Competition Time – Like writing stories? Want to win some book vouchers for yourself? Click this link to find out how to take part:
http://nationalbooktokens.com/big-dreams?utm…
Reading – Mrs.McTasney has managed to set each of you a username and password for Fiction Express so you can finish reading 'The Golden Amulet' at home and/or read other stories on this site. Get in touch with me through I am Learning if you'd like your username and password or contact school. You can read a wide range of genres, complete the quizzes and post book reviews.
Perhaps, you'd like read the 'live book' to decide what will happen in the next chapter. The current level 3 live book is called – 'Cosmo Mars and the Vanishing Woman' – it has only been written up to chapter 3 so far (week beginning 11.5.20) and is by Alex Woolf who also wrote 'The Golden Amulet'. Vote by Tuesday 3 p.m. at the latest each week – the next chapter is released at 11 a.m. on Friday. I will get reading myself so we can message about what we voted for or to discuss the story events and characters.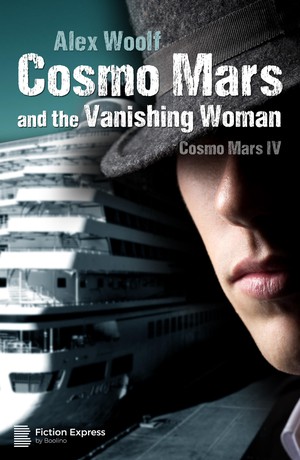 Read all about it….
Like to keep up to date current affairs, sports and entertainment?
Click here for the latest digital edition of First News.
BBC Bitesize daily lessons – They are offering 3 lessons a day (English, Maths and another subject) for each Year group. They started on Monday 20th April but you can still access them after the day they were first available.
Geography – Perhaps, you would like to try to learn about Rainforests as we would have been doing this in school…Where are they? What are they like? (temperature/rainfall/variety of animals and plants) What do we mean by deforestation? Why is this a problem? Who for? Is there anything that can people can do to try to protect the rainforests?
There are lots of powerpoints and resources on Twinkl, and there's dk findout rainforests or sciencekids.co.nz (Facts tab then earth facts then more earth facts – Amazon Rainforest and Rainforests can be found in the list).
If you create a powerpoint again send it to office@thorpeprimary.co.uk. who will forward it to me or you might like to do some Art linked to this topic – send in photos of your masterpieces to share on this page.
Outdoors – If you are out and about why not take some photos of wildflowers then see if you can identify them all? Some of these were growing on walls and paths in my street and the others I spotted on a woodland walk next to the River Aire.  You could even photograph garden flowers or flowers in your local park. Trees would work too or animals. Send any good ones in via e-mail.
I'm not 100 % sure, but here goes…
Top left to right: Herb Robert, Red Campion and Yellow Archangel
Middle: Ivy-leaved Toadflax and Ramsons (smells like garlic)
Bottom: Marsh Marigolds and Shepherd's Purse
14.5.20 Messages
Well done to:
Lily-Grace and Josh who have been on Fiction Express already.
Alan and Freddie for going on tt rockstars this week.
Jamie, Harris, Iyla, Elliot, Freddie and Lily-Grace for using I am Learning.
Harris, Madison, Josh, Lilia, Chloe C, Alan, Lily-Grace, Caiden and Chloe W- for logging into Spelling Shed and extending our class lead in the league.
21.5.20 Messages
Well done to:
Josh, Lysia, Isabelle, Chloe C, Lilia, Callum, Madison, Lily-Grace, Caiden, Iyla, Freddie and Chole W for helping Year 5 win the school league on Spelling Shed this week. Chloe W a special well done for being top player in the whole school. Check out the newer lists please!
Lily-Grace for going on tt rockstars and Fiction Express – the only person this week! Come on everyone, try and beat my 30/30 on the garage game.
Harris, Olivia, Jamie, Iyla, Lily-Grace and Freddy for going on I am Learning. New assignments went on on Tuesday – you have until the 15th June to try them. Can you do them all?
28.5.20 Messages
Well done to:
Alan, Harris, Lilia, Madison, Freddy, Lily-Grace, Caiden and Chole W for helping Year 5 win the school league on Spelling Shed this week. Chloe W was the top player in school again this week. Year 5 had 5 players in the weekly Top Ten players in school this week – keep it up!
Alan, Chloe W, Lily-Grace and Josh (sorry I think I missed you last week) for going on tt rockstars.
Lily-Grace, Harris and Freddy for trying some of the quizzes on I Am Learning even though it is officially half-term!
Lily-Grace and I have started to read a new book on Fiction Express called The Hidden Curse. It's another level 3 book in the historical genre – perhaps, you'd like to join us?
Wildlife Trust 30 Days Wild
If you like nature there is a 30 Days Wild challenge to do in June. Just google Wildlife Trust 30 Days Wild if you are interested. There is a free home learning pack with some great activity suggestions – I've already downloaded mine.
Q. Are you using any other free resources or websites that you and your parents particularly like?
Please let me know so I can check them out.
Thank you as always for your support during this difficult time.
Mrs.D
If you need any of your usernames / passwords please let us know by either messaging me through I am Learning or by contacting school.
Below you can find our curriculum newsletter which details the topics we will be learning about each term.
Key Stages 1 & 2 National Curriculum
The National Curriculum is followed in Key stages 1 and 2. This curriculum covers Maths, English, Science, Computing, History, Geography, Art, DT, PSHE, Music and PE. KS2 children are also taught a modern foreign language (Spanish).
You can find more information on the following website:
https://www.gov.uk/government/publications/national-curriculum-in-england-primary-curriculum